Banned designer billboard – it's a pity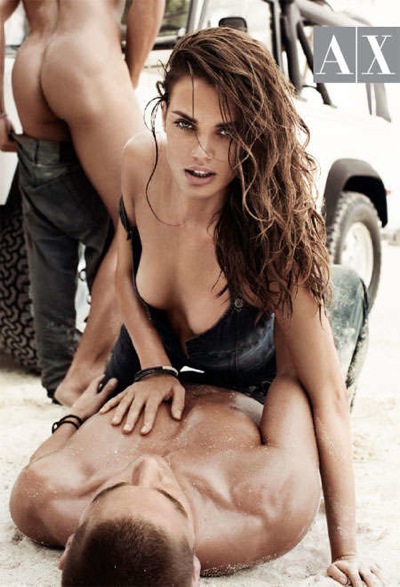 This new billboard ad for Armani|Exchange seemed to have all the necessary prerequisites to be highly successful. I mean, there is cleavage-dropping, sex on the beach, good looking Dutch model Rianne ten Haken and a hunky male model named Parker Gregory getting dressed and flaunting his perfectly round, naked butt in the process.
It all seemed so perfect.
However, to the dismay of Armani and the advertising agency that put this ad together, this gloriously raunchy advert will never see the light of day on a big city billboard. The drastic decision to nix the risque promo came from Van Wagner which is the billboard managing agency and the party which alleges that the image is too racy.
Unfortunately, and to our own dismay, we will never get to see this billboard promo in the notoriously decadent meatpacking district. That's what I call irony.
source: www.trendhunter.com
« First fully eco-powered billboard: windvertising | Home | Google Streetview & outdoor advertising »